INDA
FOUNDATION
ARCHIVE
For more information please contact the
Responsible for the archive and library
Elena Servito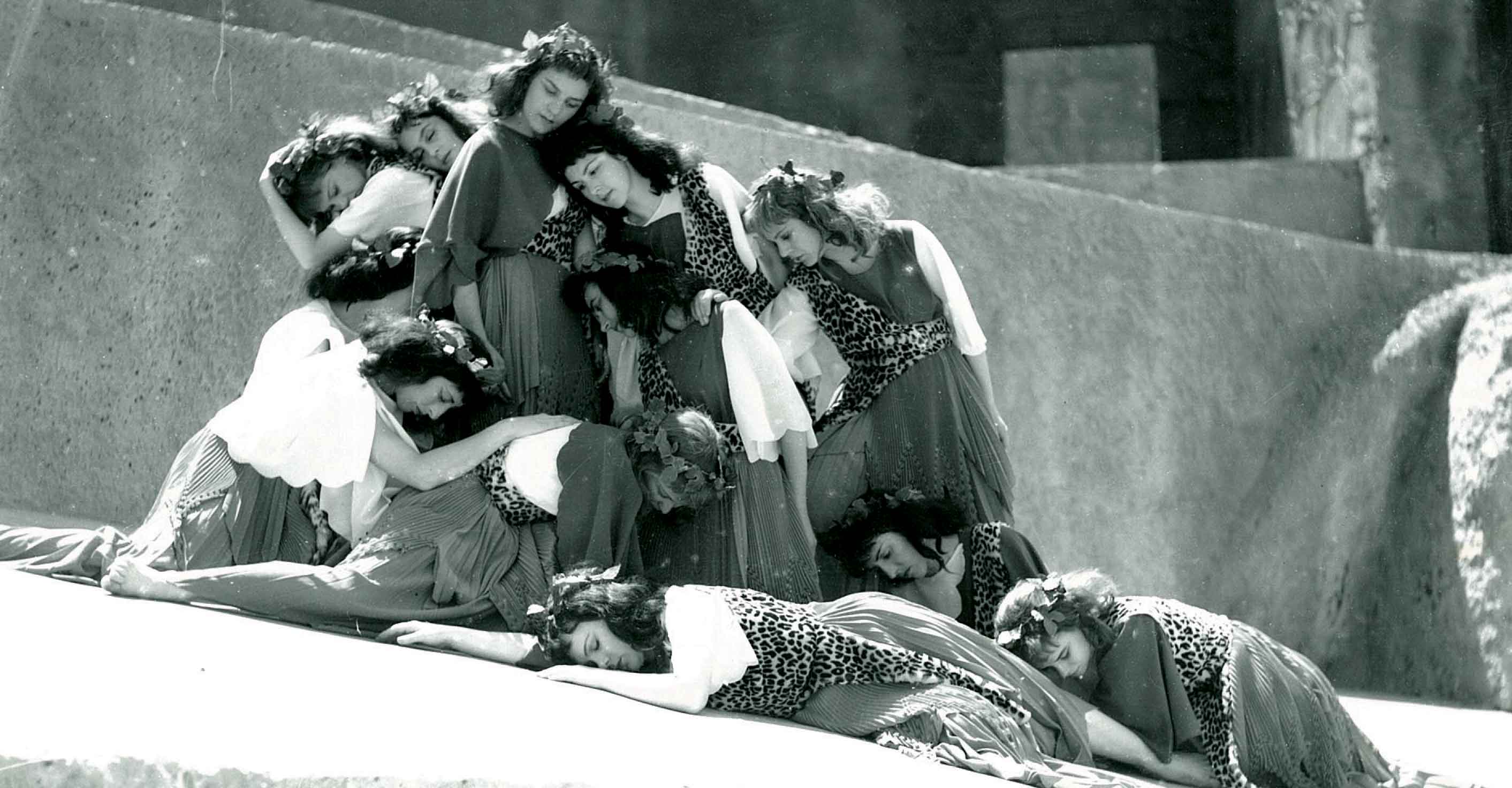 The materials kept in the archive have been divided into thematic collections to facilitate their use.
Here are some of the available funds.
This collection is dedicated to the Russian choreographer Jia Ruskaja, and was created on the occasion of the inauguration of the National Academy of Dance Library.
The Foundation owns an important video library consisting of different types of documents. The most important are the complete recordings of the plays performed from 1980 to today.
The Foundation's photographic archive documents moments of the shows, interpreters and choreographies, stage sketches and fashion sketches, posters, costumes. Its core is the Maltese Archive.
THE MUSICAL SCORES AMUS FUND
This fund contains musical scores. The most ancient document is the musical score written by Giuseppe Mulè for Aeschylus' Coefore performed in 1921.
This Fund consists of a list of all the reels and original and copy CDs, containing scene music performed during the plays staged by INDA.
VISUAL COMMUNICATION FUND
Collection of manifests of the Classical plays. The posters proposed for each cycle of plays show the evolution of decorative taste.

THE LI
BRA
RY
For more information please contact the
Responsible for the archive and library
Elena Servito
The Library of the National Institute of Ancient Drama, founded in 1927 and housed in Palazzo Greco in Siracusa, includes a wide range of books and papers related to the specific field of ancient theater. The books section ranges from works by authors of ancient (Greek and Latin), medieval and Renaissance theater, to essays on classical philology, architecture and theatrical scenography.The main core is made up of a vast heritage of volumes, specialized magazines, collections and documents produced largely during the staging of the Classical Plays at the Greek Theater of Siracusa or through the intense congress activity carried out over the years by the Institute.
Of particular interest is the part dedicated to Sicily, its archaeological remains, folklore and its history, while the magazines section includes a conspicuous and important group of periodicals, Italian and foreign, related both to theatre and to classical disciplines.
Students and scholars who carry out research on ancient theater and the Classical world can access, on request, the documentary heritage available in the library.
CONSULT THE HISTORICAL ARCHIVE INDA FOUNDATION
you can consult and make requests on every single show
Contact us