SHOW TIMETABLE
The INDA Foundation informs all those who have purchased tickets for the 20 September repeat of the play Ulysses, the Last Odyssey that for organisational and security reasons entry to the Greek Theatre must be between 5.30 p.m. and 6.45 p.m. All spectators are requested to give preference to entering the theatre at the entrance from via Ettore Romagnoli.
For information, please contact the box office by emailing biglietteria@indafondazione.org
PROMO
PRE-SALE DISCOUNT
expires on 29 February 2024
Attenzione, promozione speciale: se acquisti il biglietto entro il 29 febbraio 2024 non paghi la prevendita.
PROMO
MULTIPLE PURCHASES
2 SUBSCRIPTIONS
shows 2024
Buy any kind of subscription and the reduced rate will be applied on the third performance.

PROMO
SYRACUSE DAYS
single show cost for residents
Residents of Syracuse and its province can purchase up to a maximum of two tickets at the price of €15 each, exclusively by presenting themselves in person at our ticket offices. To take advantage of the promotion, you must show an identity document certifying your residence .
The Syracuse days will be announced shortly.

PROMO
STUDENT TICKET
S sector seats
Schools purchasing at least 20 tickets can access a reduced price of €25 for seats in Sector S and will receive 1 free admission. For college students, only the reduced price will apply. The promotion applies every day excluding single-price days. For information and to access it, please reach out to the ticket office using the contact form.

PROMO
GIORNATE A PREZZO UNICO
16-17-23-24-29-30 Maggio, 12-13 Giugno
Special promotion valid on specific dates. On the pre-arranged dates (14 – 15 – 21 – 22 – 28 – 29 May, 18 – 19 June), the ticket will have a single price, for all sections of the theatre, of €28. The theatre seat will be allocated by the box office. The single price dates divided by performances are:
Aiace: 14 – 22 – 28 May
Fedra: 15 – 21 – 29 May; 18 June
Miles Gloriosus: 19 June/strong>

PROMO
GROUPS AT THE THEATER
every 20 people get a reduced ticket price
Going to the theater together is more fun. We have reserved a special promotion for all groups.
Every 20 people you can purchase a ticket at a discounted price. The promotion applies every day excluding single-price days

0931 48 72 48
Ticketone ti offre la possibilità di utilizzare la metodologia di pagamento che più si adatti alle tue esigenze, e che possa garantirti il massimo livello di sicurezza dei tuoi dati. Una volta effettuata la prenotazione su Ticketone, potrai completare il pagamento tramite: Carta di credito, PayPal e Bonifico Bancario.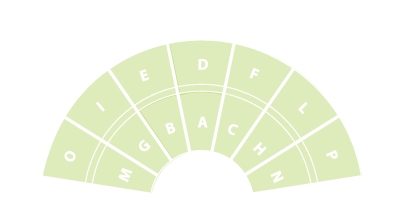 PAYMENT BY CREDIT CARD
To facilitate bookings with payment by credit card
you can also contact the number
0931 17 98 097
Monday to Friday
from 9:30 a.m. to 6:00 p.m.
Tickets Friday to Saturday
Numbered seats sect.
A-B-C-D-E-F
FULL: 70€
REDUCED: 60€
Numbered seats sect.
G-H-I-L-M-N-O-P
FULL: 55€
REDUCED: 47€
Numbered seats sect.
S
FULL: 35€
REDUCED: 30€
REDUCED SCHOOLS: 25€
TICKETS ULYSSES, THE LAST ODYSSEY (THURSDAY – FRIDAY – SATURDAY – SUNDAY)
Numbered seats sect.
A-B-C-D-E-F
FULL: 70€
REDUCED: 60€
Numbered seats sect.
G-H-I-L-M-N-O-P
FULL: 55€
REDUCED: 47€
Numbered seats sect.
S
FULL: 35€
REDUCED: 30€
TICKETS MONDAY – TUESDAY – WEDNESDAY – THURSDAY – SUNDAY
Numbered seats sect.
A-B-C-D-E-F
FULL: 57€
REDUCED: 49€
Numbered seats sect.
G-H-I-L-M-N-O-P
FULL: 50€
REDUCED: 43€
Numbered seats sect.
S
FULL: 35€
REDUCED: 30€
REDUCED SCHOOLS: 25€
Subscription Tickets 2 Consecutive Days
MYTHICAL SUBSCRIPTION
Friday and Saturday
Numbered seats sect.
A-B-C-D-E-F
FULL: 122€
Numbered seats sect.
G-H-I-L-M-N-O-P
FULL: 96€
Sect.
S
FULL: 60€
EPIC SUBSCRIPTION
Thursday and Friday – Saturday and Sunday
Numbered seats sect.
A-B-C-D-E-F
FULL: 110€
Numbered seats sect.
G-H-I-L-M-N-O-P
FULL: 92€
Sect.
S
FULL: 60€
CLASSIC SUBSCRIPTION
Monday to Thursday (no single seat)
Numbered seats sect.
A-B-C-D-E-F
FULL: 100€
Numbered seats sect.
G-H-I-L-M-N-O-P
FULL: 88€
Sect.
S
FULL: 60€
GET IN TOUCH WITH THE TICKET OFFICE
Ticket office opening hours
FOUNDATION TICKET OFFICE
(Corso Matteotti 29):
Monday to Friday:
10:00 – 13:00
GREEK THEATRE TICKET OFFICE:
closed